On the morning of January 10, 2019, senior reporter Xia Dongxu from the China Press Service of the State Council Information Office visited Shandong Gongda Information Technology Co., Ltd. Chairman Yang Jinjun and general manager Ge Xiangjun warmly received Mr. Xia Dongxu.
  In the conference room, General Manager Ge Xiangjun briefed Mr. Xia on the company's basic situation and "smart party building" and "smart medical care", as well as other company's flagship products. In the follow-up, Mr. Xia Dongxu conducted the field interaction of the video conference in front of the company's big screen, and experienced the "cloud video sound video conference system" on the spot.
Mr. Xia Dongxu conducts remote interaction of video conference in front of the big screen
  Later, accompanied by General Manager Ge Xiangjun, they visited the "remote interactive classroom" and "boutique recording and broadcasting classroom". And did one by one personal experience.
  Mr. Xia Dongxu fully affirmed the advanced nature of the company's products and walked at the forefront of the country, especially the smart party building products, which have formed a perfect market system and high-quality after-sales service system. Smart healthcare products are also gaining momentum and will definitely have better results.
  Chairman Yang Jinjun also said that Xia Dongxu is very welcome to visit the company. Through exchanges, he can absorb more advanced ideas and concepts.
General Manager Ge Xiangjun introduces remote interactive classroom to Mr. Xia Dongxu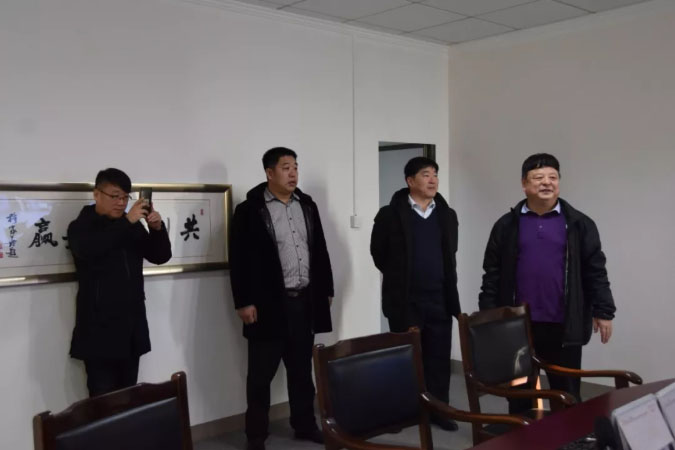 Mr. Xia Dongxu visited the telepresence meeting room and took photos